The finest florist in Exeter
Now in its 25th year of business, Trugs has earned its reputation as one of the most creative florists in the South West. Our customers look to us for something of high quality and out-of-the-ordinary, knowing that our team of highly experienced floral designers will strive to create something unique for every order or occasion… however big or small it might be. We stock only the highest quality flowers, ranging from exquisite English roses to vividly coloured tropical flowers from as far afield as South America. We offer specialist advice, from a one-off purchase to a grand wedding event, and we provide a great online ordering service for delivery of flowers in the Exeter area.
Meet the team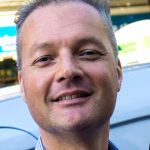 Ed Moorman ICSF
Ed, owner of Trugs, is also a fully hands-on member of the floristry team. Ed graduated at the University of the West of England (UWE) Bristol and qualified in floristry design at Bicton College, East Devon. Ed gained experience working in a number of busy florists before deciding to run his own business. In his spare time Ed likes travel and keeping fit with long, strenuous cycling.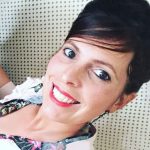 Sophie Astridge ICFS
Sophie has worked at Trugs for the over 14 years. She qualified at the prestigious Florestry School at Bicton College, East Devon. She is a highly creative individual and amongst her accolades is the honour of exhibiting at the Chelsea Flower Show. During her spare time Sophie loves baking and, together with her husband, is currently renovating their house in Exeter.