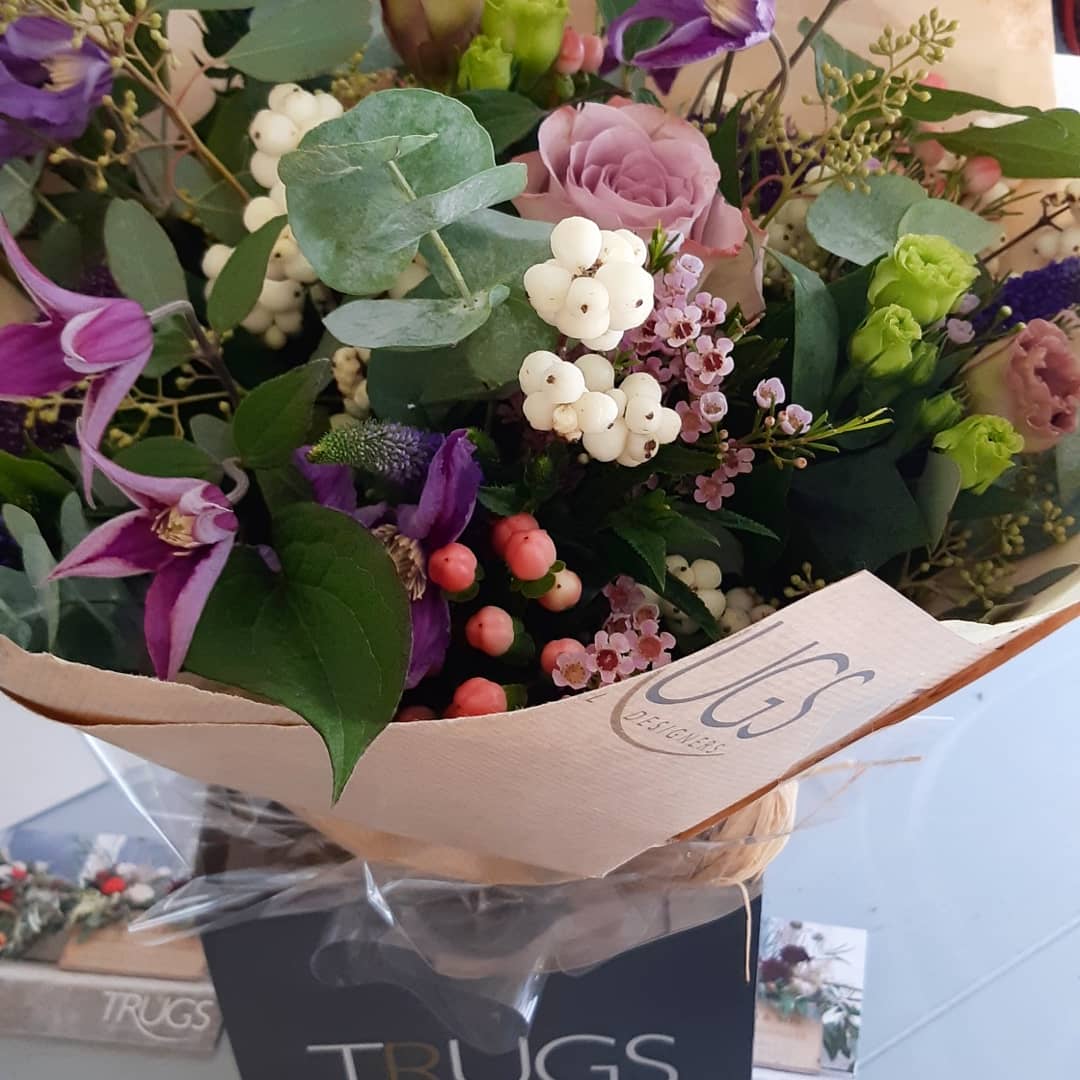 How your flowers will arrive
Like any responsible small business, we have had to consider the environmental impact of our product. With this in mind, Trugs now wrap and package our flowers in a much more environmentally friendly way.
All our designs are wrapped in bio-degradable "Trugs" brown Kraft paper.
All cellophane is also bio-degradable and breaks down in a matter of weeks, as it is made of cellulose.
All our flower food sachets are full compostable and break down in 12 weeks.
And finally all our hand tied designs come presented in a stylish, "Trugs" box, which while strong and stable, is also bio-degradable and compostable.
Small steps in the right direction for ALL our future.