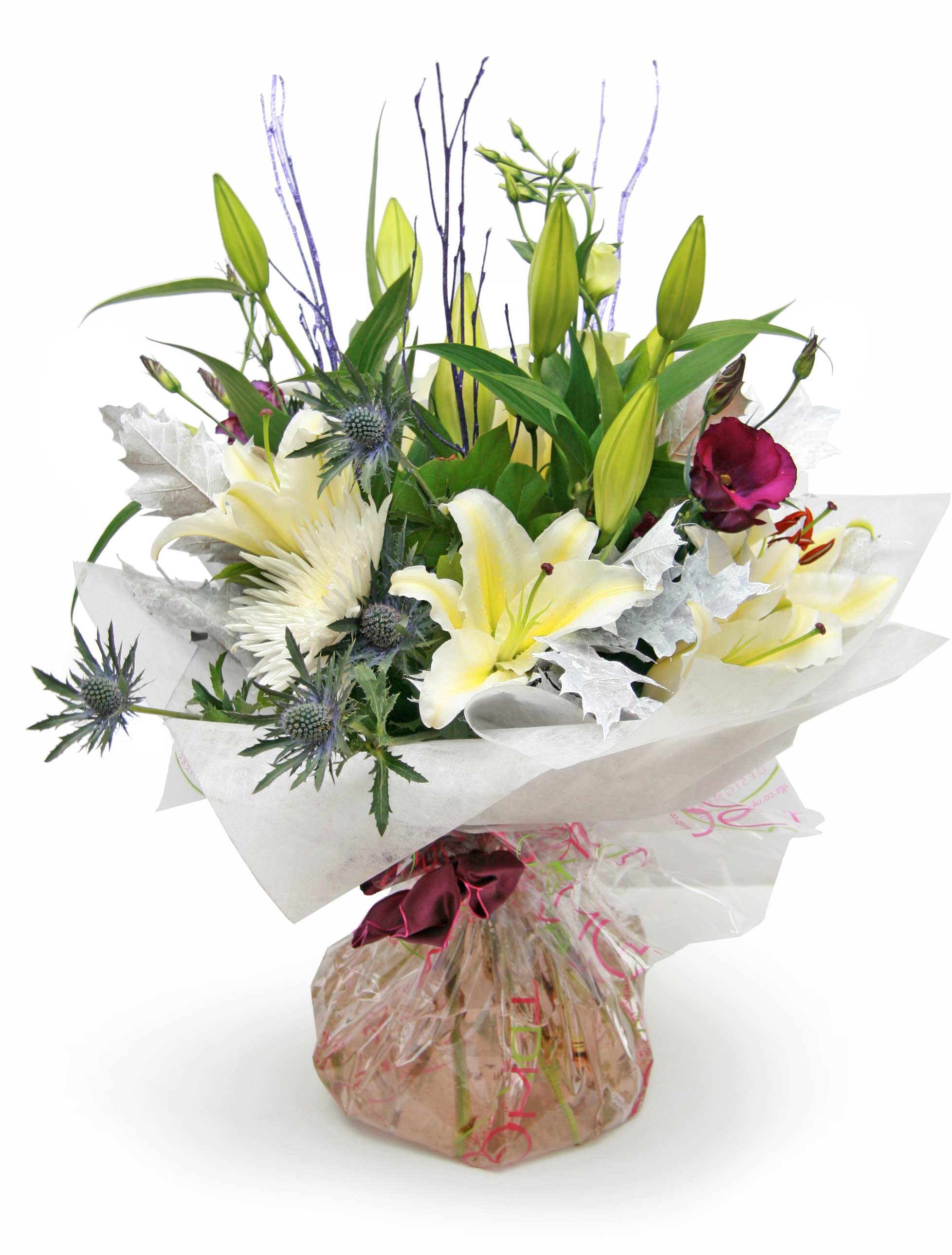 Advice on caring for your flowers
We spend a long time carefully buying, conditioning and caring for our flowers and designs so that you may enjoy them. By following these simple rules, you can ensure the maximum vase-life of your flowers once they leave our shop.
Flower Care:
• all flowers will need to have their stem re-cut if they have been out of water for any length of time
• the stem should be cut on an angle and placed in fresh water together with the flower food
• remove any lower leaves from the stem that will sit in the water; this reduces the build up of bacteria in the water.
• keep flowers in a cool position out of direct sun and heat.
• we recommend that hand-tied designs are taken out of their water after a day or two, re-cut and placed in a vase of fresh water as described above.
 Arrangements that are ready arranged in Oasis foam will need to be kept moist. Top up the container with fresh water and the flower food provided. The foam will readily soak up the water. Ensure you do not overfill!
If you have any questions, please ask us our friendly team will be more than happy to help.